Saturday September 3, NUITS DE SOLOGNE offers you its unique pyrotechnic show in the heart of Sologne.
The figures : more than 250 volunteers to welcome you, more than 6 tons of fireworks on a 300 m facade, concert-type sound system, 50 hectare site, 10,000 chairs and a 1,500-seat grandstand… and 20,000 spectators expected in one evening!
In the program :
From 5 p.m. the NUITS DE SOLOGNE welcome, family and festive atmosphere with musical entertainment, refreshment bar, fast food and regional specialties
At 8:30 p.m. "while waiting for the night", musical entertainment on stage
At 9:30 p.m. 1st fire show: "Treasure Island"
For about forty minutes, we will make you dream with your head in the stars with this majestic work known to all.
And after the intermission, the "Pyrotechnic Symphony 2022", perfect harmony between music and pyrotechnic art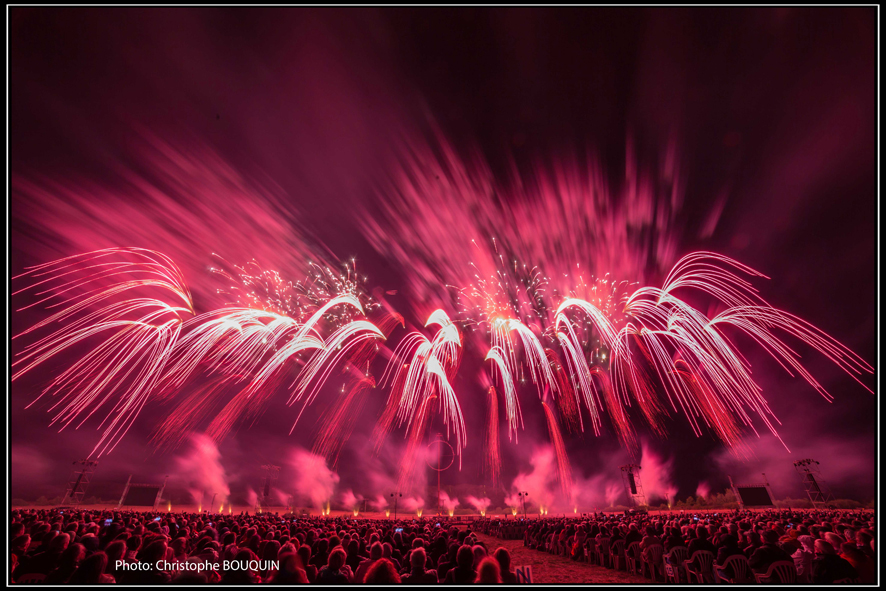 Spectacles Pyrotechniques NUITS DE SOLOGNE
Rates
Chair : 25 €
Lawn : 18 €
Price for children under 12
Group price from 20 people
Privilege (grandstand, nearby parking, welcome drink) : € 75
Privilege with meal : 112 €
The Saturday 03 September 2022 - 17h00
Place
Loir-et-Cher
Centre Val de Loire
Latitude: 47.6022
Longitude: 2.01689